Location: http://maps.secondlife.com/secondlife/ACCESS/199/182/22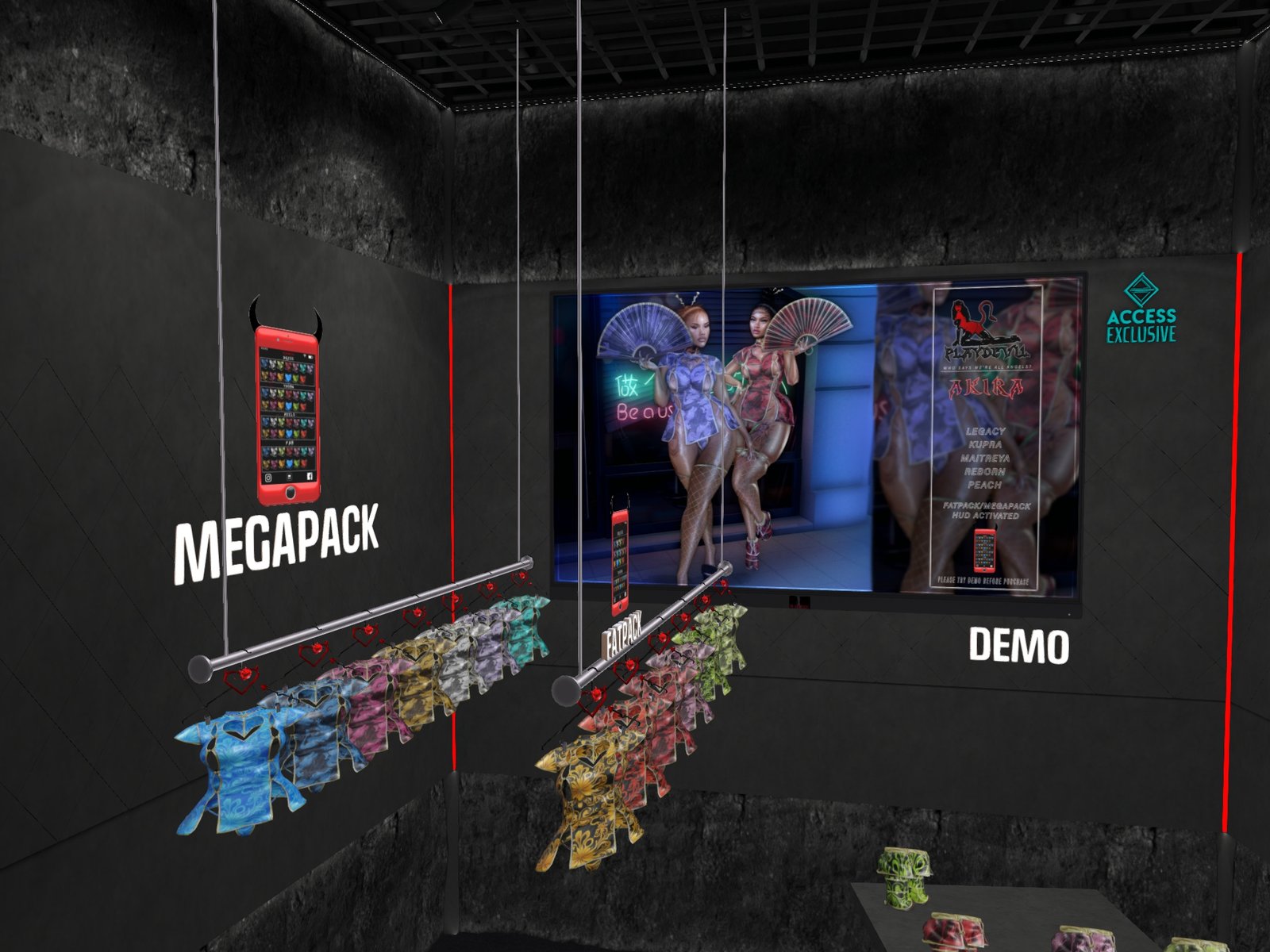 I love a Cheongsam / Qipao and own many, despite having a constant worry that my love is Cultural Appropriation.
This offering is currently available at Access
L$270 a pop
Fatpack L$1,100 (breakeven 4.07)
Megapack (including all shoes and fans) L$2,700
I was only really interested in the dragon patterns. So I took a punt on the dark pink.
NOTE: No demo HUD so I was buying semi-blind. However, pics of the HUD suggest there is no mix & match other than unicolour on the dress & thong. I can see no options for colouring the edging.
One thing I did not notice on the demo is a major alpha issue on the shoulders for Maitreya Lara
Unfortunately this cannot be mitigated with alpha cuts unless for static photography (ie. mask the front and you get invisiareas at the back, solve that and you get pokethrough at the front)
Also there is no BoM alpha supplied.
Frankly I had my reservations when I saw the demo was called "Object"